e-CΥberHealth 2022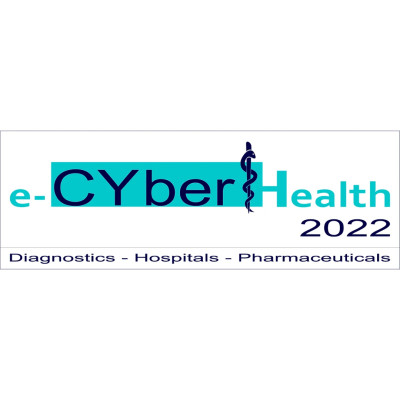 Exhibit
Symposia
Workshops
Organiser
Sponsor
About e-CΥberHealth
We have just launched a new CyberSecurity event in Cyprus, in the Eastern Mediterranean.
​
As the Healthcare industry offers life-critical services with innovative new technologies, CyberSecurity is a key requirement for its systems and networks.
e-Health is the application of information and communication technologies (ICT) across the whole range of functions that affect health sectors such as the Electronic Health Records system (EHRs), TeleHealth (remote medical consultation), m-Health (health by smartphones), e-Learning Health, Remote monitoring devices, Biosensors, Health Analytics & Big Data.
The ever-increasing exchange and access to significant amounts of medical data such as the improvement-acceleration diagnosis of patients, their treatment, management and history in general, leads to an overabundance of Health data.
This has boosted interest while remaining a primary target for cybercriminals in healthcare organizations, data providers and confidential data, while at the same time there is a lack of appreciation for cybersecurity in e-Ηealth.
Ultimately, digital transformation is already present and active while constantly evolving and key actors in e-Health that must meet CyberSecurity requirements include Healthcare Organisations, Pharmaceutical companies, Healthcare professionals and Patients.
​
The e-CΥberHealth 2022 Conference aims to bring together EU institutions, National authorities & Public Health agencies, Regulators, Policy makers, Medical & Security committees, Consulting executives, Healthcare providers (public and private), Healthcare professionals, Health insurance providers, Software vendors and ICT specialists to raise awareness on data security and to analyze secure new ways of using modern information & communication technologies (ICT) in order to meet the needs of the Healthcare sector already especially sensitive due to its characteristics and particularities.
Our effort is to include the following Key Topics for discussion:
​
EU CyberSecurity Policy in e-Health

CyberSecurity strategies, regulations & standards in e-Health

e-Health risk assessment

EU GDPR in Healthcare

e-Health Cyber Security in the age of the e-Citizen

CyberSecurity education and training in e-Health

CyberSecurity for e-Health Infrastructures and Services

Secure e-Health Records & Exchange of Medical Data

Blockchain & Cloud computing-based Security Solutions in e-Health

Artificial Intelligence (AI) & CyberSecurity in Healthcare

Internet of Medical Things (IoMT)
Who should attend
​
National authorities

Public Health agencies

Standardisation bodies

Regulators & Policy makers

Consulting executives

Health providers (public and private)

Health professionals

Health insurance providers

Security agencies

Software vendors & ICT specialists

Manufacturers of e-Health products

Academia, Students
Registration will be Onsite
More events