The Festival Of Genomics & Biodata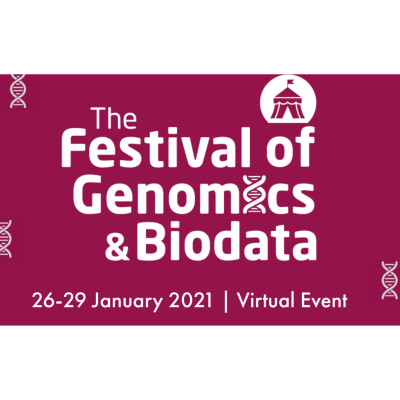 Exhibit
Symposia
Workshops
Organiser
Sponsor
The Festival of Genomics & Biodata
Start 2021 on a brighter note by attending the world's most exciting and vibrant genomics and biodata event!
Join us for an incredible online experience, a crossroads for the entire genomics and biodata ecosystems to discover, meet, learn, have fun and celebrate.
Building on its status as the UK's largest genomics and biodata event, the 2021 Festival will open its doors to a truly global audience of 5,000+ attendees.
Driven by our social mission to deliver the benefits of genomics to patients faster,the Festival is free to attend for around 90% of our audience. Expect inspirational talks, entertaining speakers, cutting-edge content and powerful networking experiences.
Programme available online here
Registration available online here
More events