SABCS 2022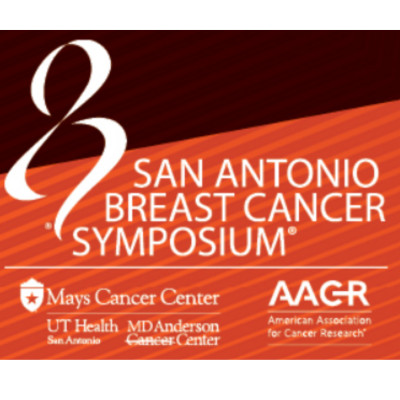 Exhibit
Symposia
Workshops
Organiser
Sponsor
2022 Symposium Overview
Meeting Goals/Purpose
This Symposium is designed to provide state-of-the-art information on the experimental biology, etiology, prevention, diagnosis, and therapy of breast cancer and premalignant breast disease, to an international audience of academic and private physicians and researchers.
The scientific program consists of formal lectures by experts in clinical and basic research, selected slide and poster presentations, forums and case discussions. The official language of the symposium is English. Simultaneous translation is not provided
---


Target Audience
This international symposium is directed primarily towards academic and private physicians and researchers involved in breast cancer in medical, surgical, gynecologic, and radiation oncology, as well as patient advocates and other appropriate health care professionals. We anticipate 8,000 attendees from more than 80 countries.
---


Meeting Location
We are very pleased to announce that the San Antonio Breast Cancer Symposium will take place in 2022. The Symposium offers attendees the unique opportunity to participate in person in San Antonio, Texas or virtually. The dates will be December 6-10, 2022 at the Henry B. Gonzalez Convention Center, 900 E. Market Street, San Antonio, TX 78205 USA.
REGISTRATION DISCOUNT!
2022 SABCS offers in person and virtual registration options.

In order to receive 15% off your registration fee, reserve your hotel room first at an SABCS hotel through our housing bureau "Orchid Events"
To make your online hotel reservation, please click here.

(When registering for the symposium, you must enter both your hotel
acknowledgement number and hotel name in order to receive the 15% discount).
Everyone must register in order to attend.
Payment must be in U.S. Currency, and checks must be drawn on a U.S. bank. Accepted payment methods for registration are AMEX, VISA/MasterCard and Discover, check or wire transfer/ACH. SABCS does not accept third party payment methods such as SAP Ariba, EVED or Purchase Orders. If paying by wire transfer, contact SABCS at

[email protected]

for the bank details to complete your wire transfer payment.
Due to liability restrictions and concerns, children under eighteen years of age may not participate in any part of this symposium.

There are no daily/partial registrations.
Press: Visit the Media page on our website for registration information
Exhibitor: Visit the Exhibits page for registration information
REGISTER ONLINE: click on the appropriate registration button below from the list of categories. Book your hotel first in order to receive a 15% discount off the registration fee! The hotel acknowledgement number and hotel name are required to receive the 15% discount. The 15% registration discount does not apply to late registrations after November 18, 2022.
More events