American Academy Of Pediatric National Conference & Exhibition 2022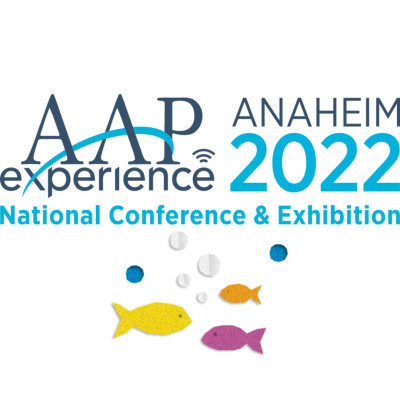 Venue:
Katella Ave 800 W
California
,
Anaheim
United States
Exhibit
Symposia
Workshops
Organiser
Sponsor
SEE YOU IN ANAHEIM
OCTOBER 7-11, 2022
Join us in Anaheim for the 2022 National Conference & Exhibition. We can't wait to welcome you back to connect in person and network with colleagues, participate in world-class education sessions, attend exciting special events, visit the exhibit hall, and much more! A limited virtual attendee experience will also be available.
Purpose of the National Conference
The National Conference & Exhibition is dedicated to keeping pediatric providers abreast of the latest best practices in pediatrics. Whether attendees are looking to obtain continuing medical education (CME) credits or dedicated to lifelong learning, this conference provides a large selection of pediatric educational opportunities.
Goals and Objectives
The National Conference & Exhibition strives to meet participants' identified educational needs and support their life-long learning with a goal of improving care for children and families. The AAP is committed to excellence and innovation in education. The AAP National Conference is the forum at which pediatric professionals meet and interact for updates, review of pediatric practice, research, and advocacy. The National Conference provides a place for the AAP governance/administration/organization to interact with its general membership.
The content of this CME activity does not necessarily reflect the views or policies of the American Academy of Pediatrics.
Instructional Objectives
THE INSTRUCTION (LEARNING EXPERIENCE) IN THIS ACTIVITY WILL:
Provide the most current information related to illness and preventive healthcare of prenatal, neonatal, infants, children, adolescents, and young adults.
Create a forum for discussion of current issues and problems in pediatric healthcare.
Instruct attendees on procedures related to patient health management.
Inform, enable and update on practice management and policy.
Support and train attendees in advocacy of issues related to child health.
Highlight the importance of physician self-care and wellness and their impact on patient care
Learner Objectives
AS A RESULT OF ATTENDING THIS ACTIVITY, LEARNERS WILL BE ABLE TO:
Practice evidence-based, informed pediatric medicine.
Apply current techniques and procedures.
Advocate effectively for issues related to children's health.
Demonstrate improvement in competence, performance or patient outcomes.
Apply strategies to maintain wellness and prevent burnout.
More events