6th Annual MENA Health Insurance Congress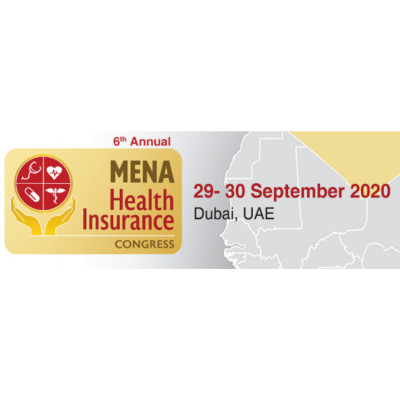 Exhibit
Symposia
Workshops
Organiser
Sponsor
About The Event
The MENA Health Insurance Industry is fast growing, developing with highly advanced vision for health strategy, which has opened up enormous opportunities for growth. Major trends include the progress and continuous development of mandatory health insurance, a sharper focus on value, and a renewed emphasis on patient access, affordability, and quality.

The 6th MENA Health Insurance Congress, gathers key decision makers from health, public policy and insurance experts from the region and the globe to highlight the efforts made to develop the health insurance market in the MENA region, including the significant roles of insurers and healthcare providers in the process, critical success strategies for the healthcare market, global healthcare trends, regulatory issues, and managing rising healthcare costs. The Congress will also discuss the impact of healthtech and insurtech on insurance, use of AI & analytics and innovative healthcare solutions for success, cyber security and examining fraud and abuse in the health insurance, exploring the latest trends in the Saudi health insurance market, developments of compulsory health insurance in Oman, corporate and employee wellness, and medical and healthcare products for sustainability and success. Brilliantly credentialed speakers will be addressing complex and thought-provoking issues with presentations, interactive panel discussions and workshops to improve operational efficiencies and cost mitigation.
Registration available online soon...
More events