GIANT Health London 2022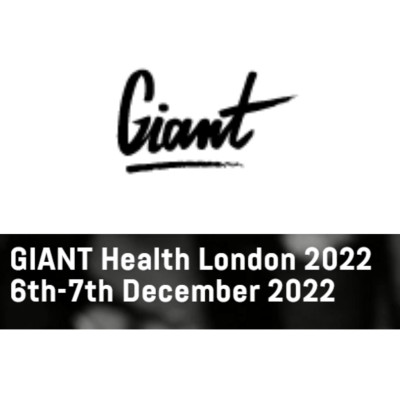 Exhibit
Symposia
Workshops
Organiser
Sponsor
Face to face! In person festival at The Business Design Centre, London, England.
"The UK's largest, most valuable annual festival of health-tech innovation"
- Financial Times
Don't miss out. Join the largest, most valuable group of everyone involved in health and innovation.
The GIANT (Global Innovation and New Technology) Health Event is the UK's leading, unmissable healthcare innovation festival; with 4 "shows within the festival". Come meet, network, learn, and do business with 100s of world-class speakers, immersive innovation presentations, the UK's leading health-tech start-ups pitching to investors show, and more.
Our vision is to improve the health and well-being of people around the world, by facilitating healthcare innovation and supporting health-tech entrepreneurs and investors.
Programme Available for all Shows
More events