SIR 2023 - Society of Interventional Radiology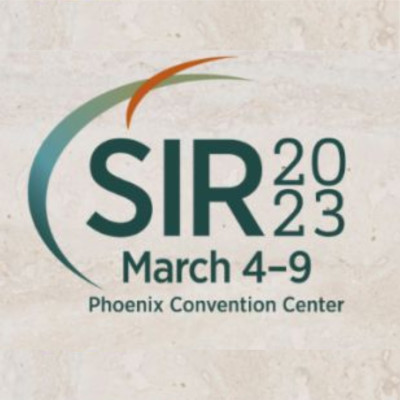 Exhibit
Symposia
Workshops
Organiser
Sponsor
Abstract submission deadline: Sept. 22
Don't miss the chance to put your research in front of a global audience of IR professionals at SIR 2023 and promote your cutting-edge scientific findings while advancing the specialty.

New this year, use one platform to submit your research, volunteer as a reviewer and submit a session proposal.
Awards and scholarship opportunities
The SIR Annual Scientific Meeting offers several ways for medical students, residents and IRs in the beginning years of practice to become involved and share their research.

Follow the links below to see if you qualify.

SIR Award
SIR Foundation Awards
SIR 2023 Annual Scientific Awards - deadline Sept. 22

Abstract of the Year
Featured Abstract
Best Traditional Poster
Best Educational Exhibit
More events