NAVA, from indications to ventilatory management of the adult patient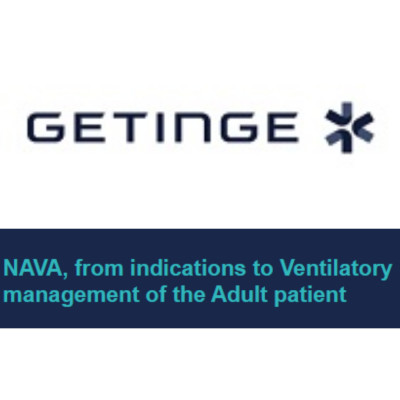 Exhibit
Symposia
Workshops
Sponsor
NAVA, from indications to Ventilatory management of the Adult patient
Getinge is committed to supporting you by delivering you clinically relevant, evidence-based programs designed to help you stay current with clinical procedures and technologies.
Program description:
During this webinar, Dr. Carlos Ferrando will focus on NAVA for the adult patient category. He will demonstrate how to use NAVA mode and review best practices. In addition, Carlos Ferrando will review the latest clinical studies which include the NAVIATOR Study which shows 35% increase of VFD which is statistically significant.
Objectives:
At the end of this program, the learner will be able to:
To review the latest evidence
To show how to start using the NAVA mode
To show how to select the settings to optimize the Ventilatory management with NAVA
More events