Europaediatrics 2019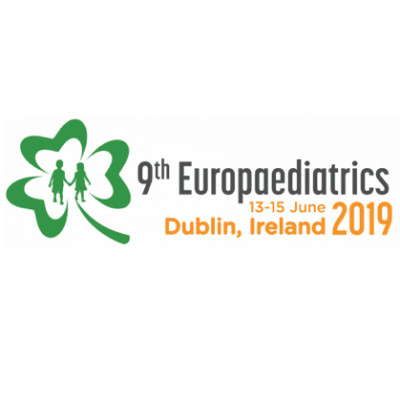 Exhibit
Symposia
Workshops
Organiser
Sponsor
Prevention and therapeutic innovations in the management of child health
Building bridges across Europe and the World
Taking place every 2 years, this flagship event has become a wonderful tradition of bringing together paediatricians and child health professionals from all around Europe and other continents.
It will take place in Dublin, Ireland from 13 – 15 June 2019 and is being hosted by the Faculty of Paediatrics of the Royal College of Physicians of Ireland.
The overall theme of the meeting is 'Prevention and therapeutic innovations in the management of child health'. Our objective is to prevent disease and disability through primary, secondary and tertiary prevention; and where prevention is not possible to provide up-to-date evidence based treatment and optimize the health and wellbeing of the child and family and in addition promote children's rights to health, equity and social justice. Relevant information will be provided for paediatricians and health professionals working in primary, secondary and tertiary care across Europe and Internationally.
The Congress will be held in the iconic Convention Centre Dublin in the heart of the city, close to the Royal College of Physicians of Ireland founded in 1654 and the historic Trinity College founded in 1591 which are the home of many medical scholars and Nobel prize winners including Graves, Corrigan, Stokes, Colles and others.
We look forward to welcoming you to our Congress in Dublin in June 2019!
Programme available online here
Registration available online here
More events