ESPA E-Meeting 2020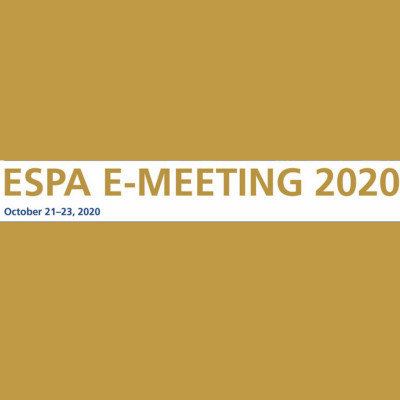 Exhibit
Symposia
Workshops
Organiser
Sponsor
Dear Colleagues and Friends,
It is with great pleasure and enthusiasm that we invite you to participate at the 2020 Annual Meeting of the European Society for Paediatric Anaesthesiology. Unfortunately, the current situation of the coronavirus pandemic does not allow us to meet face-to-face this year in Porto as previously scheduled. However, we have, nevertheless, decided to organize an annual meeting in a virtual format.
This e-event will be scheduled in the late afternoon on three consecutive days between the 21st and the 23rd of October (instead of original 22nd – 24th of October) from 17:00–18:30. On each day, during a 90-minute-long session, 6 speakers will provide us insights into a large variety of interesting topics in the field of paediatric anaesthesia.
This year, we have decided to offer this educational event for free to all those who wish to participate. Participants will need to register the meeting. In order to have access to the talks and to educational credits.
During the talk, congress participants will have the opportunity to ask questions via a chat forum to which the speaker will have the opportunity to respond online.
In the name of the Executive Board of our Society, I'm looking forward to e-meet you during this event and strongly hope that our community will have the possibility to real-meet again soon!
Best wishes
Laszlo Vutskits
ESPA President
Programme available online here
Registration available online here
More events