Critical Care Reviews Meeting 2017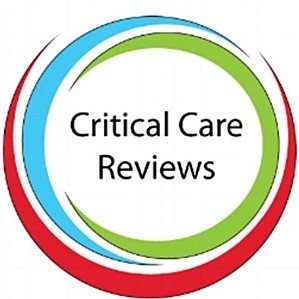 Every year chief investigators for the biggest critical care trials of the year are invited to Belfast to present and discuss their research, aiming to answer the quest "should we implement the results of this study into our practice?", This is an intimate event held in the stunning Titanic Centre each January. Further details on #CCR17 will be available in April
Exhibit
Symposia
Workshops
Organiser
Sponsor
Every year the Critical Care Reviews Meeting brings the chief investigators for the biggest and best critical care trials to Belfast to discuss their work. Once again, our speakers come from across the world. Mervyn Singer (London) will explain the new sepsis 3.0 definition, which is already the most downloaded paper in the history of JAMA. Greet Van Den Burghe (Belgium) will present the PEPaNIC trial, comparing early with late initiation of parenteral nutrition in critically ill children. Gonzalo Hernandez (Madrid) will explain his study examing the role of high flow nasal oxygen in extubated patients at low risk for reintubation. Returning for the second year in a row, Anthony Gordon will speak about his latest, and yet to publish, LEOPARDS trial, investigating levosimendan in septic shock. In addition, travelling from the world famous George Institute in Sydney, Australia, is John Myburgh, and from Virginia, USA, Paul Marik.
The programme isn't yet finalised, but will consist of presentations of the biggest trials of the year by their chief investigators, talks on "how I manage..." specific conditions by these experts, a review of the remainder of the biggest studies of the year (The Best of the Rest) and a look at the dark arts of critical care research by a collection of some of the best trialists in the world. In addition, every delegate will receive a free copy of the "Critical Care Reviews Book 2017" summarising, critiquing and placing in context 50 of the best critical care trials of the year. If you are unluckily enough not to be able to make it, all talks will be recorded and made freely available online after the event.
The Critical Care Reviews Meeting is a small, intimate event where you get the opportunity to meet the faculty, ask questions and have a beer with them. The famous "Informal Chat", held at the end of the day, guarantees this opportunity at ask some real questions and get some very interesting answers. Stay for dinner afterwards, overlooking the slipways where RMS Titanic and Olympic were built and launched. Year on year delegate feedback has been incredibly positive confirming this as one of the best meetings around. In 2016 delegates travelled from across Ireland, the UK, Europe and the USA. Don't wait too long before registering as numbers are limited and the meeting is becoming increasingly popular.
Accommodation details will be available in the Autumn. In the meantime, check out these talks from previous meetings. Critical Care Reviews is a not-for-profit organisation.
| | |
| --- | --- |
| Consultant | £ 160.00 GBP |
| Non-consultant Doctor | £ 110.00 GBP |
| Nurse/Allied Health Professional | £ 60.00 GBP |
| Student | £ 30.00 GBP |
More events