Brainstorming Critical Care Meeting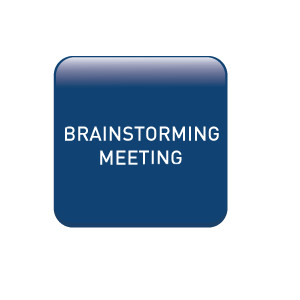 Exhibit
Symposia
Workshops
Organiser
Sponsor
Dates :
From 1/5/2016 to 4/5/2016
Location :
Hotel Boscolo Exedra
12 Boulevard Victor Hugo
6000 Nice
France
http://nice.boscolohotels.com/

"20 questions answered by 10 ICU experts"
This in an interactive meeting
In this new concept meeting, we will have 10 senior intensive care opinion leaders on the stage. Each of the experts will present a "question" relevant to the future of intensive care medicine to the panel, which will serve as a basis to generate an informal, provocative, challenging discussion, with the panel kept in order (moderated) by one of the other experts! There will be 20 questions in total and some of the discussions may lead to a short viewpoint article in a critical care journal.
| | | |
| --- | --- | --- |
| | Cost of Registration | |
| | | |
| Payment | Before March 31, 2016 | From March 31, 2016 |
| Doctors - Members of the ESICM | 310 EUR | |
| Doctors - Non-members | 375 EUR | 420 EUR |
Scientific program : list view
Automated systems : will robots be the limit ?
E Azoulay (JL Vincent)
What bedside monitoring is optimal?
N Ferguson (M Antonelli)
Mortality is decreasing everywhere: will ICU mortality also decrease to… almost 0%
S Halpern (E Azoulay)
Will metabolic modulation Improve in the future?
J Takala (M Singer)
Should we pay more attention to organ cross-talk in the critically ill?
M Quintel (L Blanch)
Who really runs the ICU ? Who decides?
L Blanch (S Brett)
The future of clinical trials: ix mortality still a target?
M Singer – (S Halpern)
Can we better identify patients who may benefit from early ICU admission?
JL Vincent (S Brett)
The future of mechanical ventilation: the end of endotracheal intubation?
M Antonelli (N Ferguson)
Is variability of care always a bad thing?
S Brett (S Halpern)
What will the hospital of the future look like?
JL Vincent (J Takala)How much fluid is enough?
N Ferguson (M Quintel)
Will we still use clinical exams, a stethoscope, … in 2050?
M Singer (E Azoulay)
How to create evidence for personalized medicine?
L Blanch (M Singer)
Can hemodynamic management be simplified?
M Antonelli (J Takala)
How much of the outcome is predetermined?
S Brett (M Quintel)
Protocols and bundles: a response to inadequate staffing?
E Azoulay (L Blanch)
USA and Europe: any resemblance?
S Halpern (M Antonelli)
How much centralization of critical care services?
J Takala (N Ferguson)
What are the priorities: new drugs, new equipment, new biomarkers?
M Quintel (JL Vincent)
More events