THE 20th IFAA Congress 2022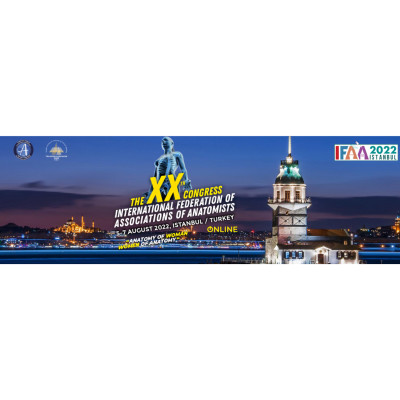 Exhibit
Symposia
Workshops
Organiser
Sponsor
Dear colleagues,
Following Turkish Society of Anatomy and Clinical Anatomy's approval of hosting the 19th Congress during 18th IFAA Congress in Beijing, changing circumstances forced IFAA board rearrange the 19th meeting to be held in London and the 20th IFAA in İstanbul - Turkey and twice in five years span instead of one, by a change in IFAA's constitution.
The fate of this very valuable organization became a real frustration for us; following the postponing of the 2019 appointment to 2021, the Covid19 pandemics caused us a one more year delay, we have to reschedule our calendar to 2022.
Our dream was to see all anatomists enjoy both the congress and İstanbul and really come together as social human beings eating, drinking, laughing, dancing as well as meeting established scientists and discussing the very up to date scientific data in our field.
More events