Medicall - International Medical Equipment Exhibition In India 2022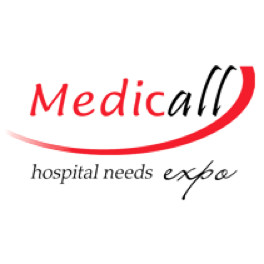 Exhibit
Symposia
Workshops
Organiser
Sponsor
Why visit?
Medicall is the largest gathering of Doctors, Hospital Owners, healthcare companies, technology, products and services in India. Annually, Medicall organizes 3 shows in 3 different cities in India and the event welcomes more than 1000 exhibiting companies and 30,000 attendees from 20+ countries.
As the country's leading healthcare business platform, Medicall provides visitors benefit from attending in the following ways:
Buy Equipment / services for the Hospital

More than 1000 exhibiting companies participate in Medicall with more than 6000+ products kept in display. Medicall serves as the most ideal platform to buy medical equipment / product / services for the hospital / clinics.

Get dealership from International Companies and reputed Indian companies

Exhibitors from more than 20+ countries participate in Medicall. Medicall helps you to find the right partners or suitable representatives to promote medical equipment / products in other countries.

Get the best and latest in Healthcare Industry

Discover thousands of products on display and evaluate the latest innovative products and solutions in healthcare across all ranges.

Get updates on innovations in the field of Healthcare

A dedicated area at the show for you to immerse yourself in the latest healthcare innovations.Get to see the innovative products at the Innovation Pavilion.Attend Medicall's Made in India Healthcare Innovation Awards to enrich your knowledge.
Meet collaborating partners

Network with more than 30,000 healthcare and trade professionals attending the show and connect with new suppliers, business partners and customers looking to do business.

Get to know How to manage and run your hospitals better

Everything they failed to teach you at medical college! Brainstorm Medicall Seminars & Conferences, one of the best attended conference in Indian Healthcare. Eminent speakers who have walked the talk share their experience, expertise, case studies in various aspects of managing a Hospital. Much care is put into this section to ensure they are not didactic and uni-directional but highly interactive and responsive.The Interactive healthcare Intelligentsia at Brainstorm Medicall dishes out nuggets of wisdom in a nutshell.

Attend special 1-1 business meets

Engage with companies coming in from 20 countries that will be showcasing the latest healthcare technology, products and services.
More events