EUROPEAN HEALTHCARE DESIGN 2022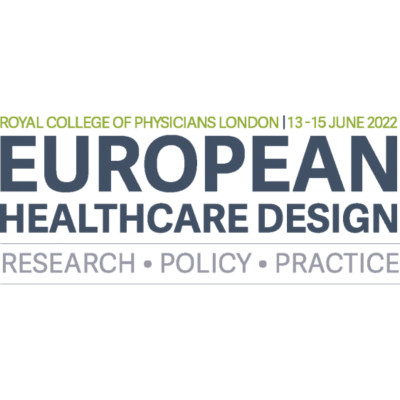 Exhibit
Symposia
Workshops
Organiser
Sponsor
CALL FOR ENTRIES – SUBMISSIONS DEADLINE EXTENDED
---
The deadline for the Call for Entries for the European Healthcare Design Awards 2022 has been extended by two and a half weeks, owing to exceptional demand.
A fixture highlight of the healthcare design events calendar, the Awards aim to have a significant influence on the creation of healthcare environments that promote health and wellness, embed quality improvement, and support the delivery of treatment and care in an accessible, sustainable and equitable way.
The entry process will now remain open until 16 March 2022, with the shortlist due to be announced in April. The shortlisted projects will then be invited to present virtually to the judges and a live audience around the world in May, in a series of award category webinars.
The award winners will be announced at a prestigious ceremony during the final session of the 8th European Healthcare Design 2022 Congress from 13-15 June. This year's Congress will be 'in person' and streamed online if safe to do so, or fully virtual if not.
Both the Awards Call for Entries and Awards Criteria Guidelines can now be downloaded from the EHD2022 Congress website. Entries should be submitted using the online form on the Congress website by no later than 16 March 2022.
The European Healthcare Design Awards 2022 feature ten categories:
Healthcare Design (Over 25,000 sqm)
Healthcare Design (Under 25,000 sqm)
Health and Life Sciences Research
Mental Health Design
Design for Adaptation and Transformation
Design for Health and Wellness
Interior Design and Arts
Future Healthcare Design
Design Research Project
Product and Technology Design Innovation
More events