46th National Annual Congress: Psychology and Brain PUG 2021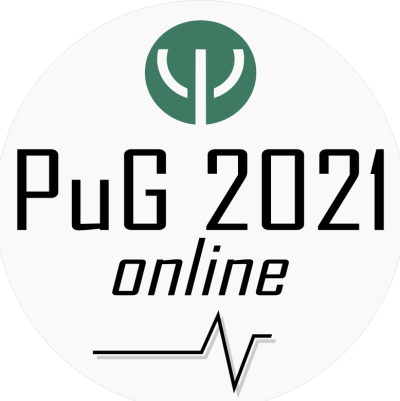 Exhibit
Symposia
Workshops
Organiser
Sponsor
Welcome to the website of the 46th joint annual meeting Psychology and the Brain (PuG) of the Division of Biological Psychology and Neuropsychology of the German Psychological Society (DGPs) and the German Society for Psychophysiology and its Application (DGPA)!
As our meeting in 2020 had regrettably to be cancelled due to the Covid-19 pandemic and as it remained unclear whether face-to-face meetings could take place in the coming months, the two societies have decided to hold the PuG 2021 in an online format.
The PuG is characterized not least by the lively interaction of the participants. Therefore, we want to give the online conference also a very interactive character. We will not only offer opportunities to present scientific papers in virtual symposia and poster sessions, but we will also try to provide forums for the informal conversations and encounters that are at the heart of the PuG.
Even if we cannot meet on site in Tübingen this year, we hope that the PuG 2021 online will allow us to have some of the scientific and amicable exchange that we have all been missing so much lately.
Programme Available Online here
Registration Available Online here
More events