24th HHSMA's Annual Hybrid Congress in Cooperation with the EAHM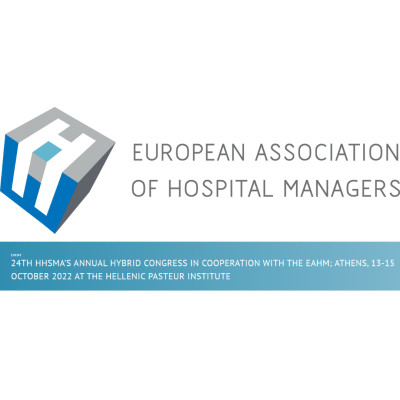 Exhibit
Symposia
Workshops
Organiser
Sponsor
"Anticipating the Next Crisis in Healthcare" : The "anticipation" conveys the message that we know that there is a number of possible future crises, but, hopefully, we will use this crisis' experience to rebuild and produce something better for people's health.
The congress includes the thematic sessions:

(a) National & European Union Preparedness
(b) Acquiring Sufficient and Specialized Staffing in Healthcare Facilities
(c) PHC: Strengthening the Front Line
(d) Addressing the Mental Health Crisis
(e) Big Data, AI, IT: How they Work Together?
And a seminar about "DRG in Europe".
The international part of congress, only in English, will be held on Friday, 14th October 2022.
More events